Understanding what small businesses really want is at the centre of everything we do and this is why we developed MyBusinessWorks™
Our online portal lets you launch all of your applications from one place, making it easier than ever to complete important business tasks.
Anytime... Anywhere...
The MyBusinessWorks™ package is based online giving you access to your applications whenever and wherever you have a computer nearby.
Easy To Use
With MyBusinessWorks™ there is no need to deal with complicated disc installations or having large programs taking up space on your computer.
Created For You
Each application is designed for a small business like yours, making running your business simpler and more straightforward.
Protect Your Business
Automatically backup your business data online… securely. Relieve unwanted stress knowing that your data will be safe and secure with MyBusinessWorks™.
All At An Affordable Price
Individually these services would cost over £900* per year. MyBusinessWorks™ is designed to make things as easy as possible for businesses and that includes the price. By paying monthly, we give you access to everything you need right away, without having to pay an up-front lump sum.
*The total worth figure quoted is a sum of the individual inclusive applications prices and/or services. ** As of 1 July 2015, calls to 084 numbers will have the service charge capped at 7p per minute plus your phone company's access charge. For example, O2's access charge is as follows: from mobiles, 25 pence per minute, from landlines, 5 pence per minute.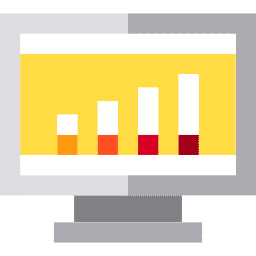 Online accounting service designed specifically for small business owners who want control of their finances.
Work anytime, anywhere
Easily track and manage your cashflow
Produce and submit your VAT return in minutes
Create and send great looking, personalised invoices
Create a copy of your figures for your accountant
Reconcile invoices and bills against your bank account
Quickly produce the reports that you need
Produce customer and supplier statements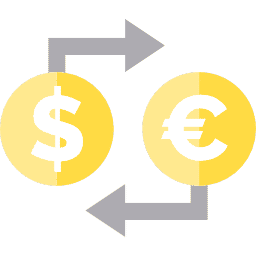 Award-winning online bookkeeping tool to help you get your business off to a flying start!
Track and manage your cashflow
Control your costs and outgoings
Produce professional invoices
Track your invoices, helping you to get paid sooner
Provide an accountant with any figures they need
Calculate the VAT your business needs to pay
Understand the finance health of your business at a glance via a dashboard view
Automatically create and track your business Profit & Loss and Balance Sheet position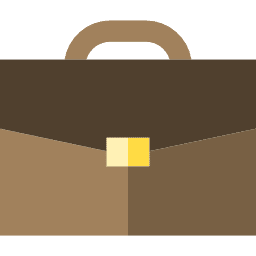 An extensive range of forms and document templates to meet a wide range of client needs.
Create legal documents for your business from over a wide range of templates using a question and answer process
Templates include: website terms and conditions, privacy policy, tenancy agreement and many mor
Create documents that help you recover your debts while appearing professional and credible to your customers
Keep up to date with changes in legislation via regular news bulletins straight to your inbox
Simplify complicated staffing decisions and comply with employment legislation
Understand your obligations unde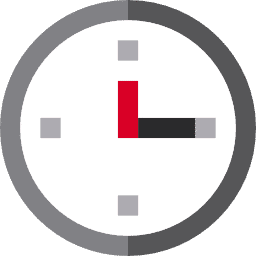 Simple, secure and automatic online data backup to protect your business files and data.
Easy to manage – lets you determine what, when and how you backup
Choose from automatic or scheduled backup
Reliable – removes any fear of data loss by providing you with a consistent backup method that securely protects your data online and offsite
Unobtrusive – removes labour intensive backup methods that intrude on your working day, replacing them with automated backups that run quietly and efficiently in the background
Your information is protected with high-security encryption and storage at world-class data centres, ensuring it is totally secure and only accessible to or readable by you
Allows you to recover your data in the event of data loss due to viruses, theft or hardware failure, power surges, floods, fires etc
If you've forgotten your password, enter your email address on the Log in page as if you were about to log in, then click 'click here' below Forgot Password? on the same page. We'll email you instantly with instructions on how to reset your password.
If it's the very first time you are logging in, you will need to activate MyBusinessWorks.
If you have any questions about your subscription please use the chat below or you can call us on 0300 456 3471.
As of 1 July 2015, calls to 084 numbers will have the service charge capped at 7p per minute plus your phone company's access charge. For example, O2's access charge is as follows: from mobiles, 25 pence per minute, from landlines, 5 pence per minute.
Operating Systems
The following operating systems are compatible with MyBusinessWorks:
Microsoft Windows XP SP3 and above
Mac OS X 10.6 and above, desktop versions
Browsers
The following browsers are compatible with MyBusinessWorks:
Microsoft Internet Explorer version 8 and above
Mozilla Firefox – most recent versions
Apple Safari – most recent versions
Google Chrome – most recent versions
You will not be able to use Internet Explorer 6.
JavaScript must be enabled for the service to function correctly.
Adobe Flash, Adobe Reader and other plugins may also need to be installed on request.
The Market
The MyBusinessWorks market allows you to register for additional products and services. Some of these are free; others are subject to additional charges. More details can be found on the Market page.
Domain Transfer
ICANN, the official domain regulations body, do not allow domain registrars to transfer a domain within the first 60 days since registration. After this period if you wish to cancel MyBusinessWorks and transfer your domain, you will be charged an administration fee of £12. Your new domain host may charge you to accept the transfer. Each time your domain is up for renewal, as long as you remain a subscriber to MyBusinessWorks, your domain name will be automatically renewed for you each year.
You must arrange to transfer the personalised domain name to a new internet domain registrar within thirty (30) days of the date on which cancellation of the subscription takes effect. We will have no obligation to transfer the domain name after that thirty (30) day period has come to an end.
Carbonite Tiered Pricing
As part of your MyBusinessWorks subscription you recieve either 10GB or 50GB storage included in your monthly subscription fee, depending on the options you have taken. Once you go over that limit there are additional charges which are detailed in the below table. We will let you know once you have gone over your limit to give you a chance to reduce it. Should you want to carry on with the additional storage charges we will email you again to let you know your Direct Debit is changing. All the additional charges are inclusive of VAT.
| | |
| --- | --- |
| Additional Storage | Additional Charge |
| 5GB | £1.25 |
| 10GB | £2.50 |
| 25GB | £6.25 |
| 50GB | £12.50 |
| 100GB | £25 |
| 250GB | £62.50 |
| 500GB | £125 |
| 1000GB | £250 |
| 1500GB | £375 |
| 2000GB | £500 |
Q:  Why do I need to upgrade my MozyPro to Carbonite?
A:  MozyPro has been a fantastic and reliable data backup service, supporting and protecting small businesses for many years and is currently included in your MyBusinessWorks subscription. However, as with all things it has now reached end of life and is now being superseded by a much improved and more modern data backup service called Carbonite.
Important Note: The MozyPro service will stop working on the 1st June 2020 and all data previously backed up with MozyPro will be removed by the 30th June 2020. Please ensure you have upgraded to Carbonite before this time to avoid any data loss.
We are offering an upgrade to an enhanced and more performant product with Carbonite on the same terms you have with MozyPro.
Q:  If I don't upgrade, what will happen to my existing data I have backed up with MozyPro?
A:  All data backed up with MozyPro will be deleted after 30th June 2020.  To continue to have your data protected, you will need to download and install Carbonite with your Activation code.
Q:  Is Carbonite the only back-up service available as an alternative?
A:  Yes, Carbonite is the back-up service we will be providing.
Q: Can you migrate my MozyPro data to Carbonite?
A:  Unfortunately, this is not possible.  Due to the differing security encryption techniques it is not possible for us to migrate your data across to Carbonite. You must back-up your data afresh with Carbonite, this will involve restoring data from MozyPro onto your device and then reselecting data to be backed up using Carbonite.
Both services MozyPro and Carbonite can operate in parallel until 30th June to allow you time to fully protect your data.
Q:  How do I upgrade to Carbonite?
A:  You will receive an email from MyBusinessWork which will provide the Download link along with your unique Activation code.  The email will also contain useful links to guides as well as a tutorial Video of the steps you will need to take to download and install Carbonite.
For Step by step guidance click here
Q:  My Data is stored on a Computer I cannot access, what can I do?
A:  You can still install Carbonite on your new Computer or device.  You can contact the MyBusinessWorks customer service team if you need help restoring your MozyPro data from a computer or device you no longer have access to.  Call us on 0300 456 3471 or email us on support@mybusinessworks.co.uk
Q:  How do I setup Carbonite and configure my back-ups?
A:  A Quick Start User Guide for using Carbonite is available here
Q:  What is the difference between MozyPro and Carbonite service offerings?
A:  Like MozyPro, Carbonite is a data back-up service and operates in a very similar manner. However, it offers all of the main features of MozyPro and some enhanced and additional features for the back-up of endpoint devices such as:
Much greater performance in terms of speed of back-up and restore.
Adds the ability to back-up a mobile or tablet device with each license in addition to the basic laptop or desktop.
Complies with new GDPR and HIPPA compliance regulations
Global device tracking: Locate a device anywhere in the world with GPS-enabled tracking.
Data wipe: Erase data remotely with time-based policy triggers or on-demand when a device is lost or stolen.
Legal hold: Easily comply with legal hold requirements when facing litigation.
Q:  Where can I find my Activation Code?
A:  Your Activation code will be displayed on the email MyBusinessWorks sent you.  If you cannot locate the email please email the MyBusinessWorks support team on support@mybusinessworks.co.uk and we will arrange to have this resent to you.
Q: How can I get support?
A: Contact the MyBusinessWorks Customer care team if you require any support, call us on 0300 456 3471 or email us support@mybusinessworks.co.uk